Last Week [In] Crypto: Tesla Unloads Bitcoins, Three Arrows Capital Founders Resurface, Emmer Blasts SEC
It's been a rough week for crypto but not to worry, Be[in]Crypto has collated the leading stories creating all the buzz in the markets. Crypto exchanges are expanding their turf, Finland makes a donation pledge to Ukraine, Tesla dumps a load of its BTC, Zipmex collapses, and there's a new stablecoin bill in the U.K.
Don't forget to subscribe to our newsletter and get our weekly roundups right in your inbox!
Beehive of activity for exchanges
Cryptocurrency exchanges were in the news for a number of reasons this week. Coinbase, the largest American crypto exchange, achieved regulatory approval to expand into Italy as it expands its presence in Europe. 
Despite the lofty goals of growth, Coinbase lost its record as the exchange with the largest Bitcoin holdings. Binance snagged away the crown through a series of savvy business partnerships and shrewd financial decisions that painted a picture of confidence for users.
Not to be outplayed, Gemini became the first cryptocurrency exchange to be registered as a Virtual Asset Service Provider in Ireland. The move comes on the heels of other small wins like its foray into the EU back in 2021, but infamously ran into trouble with U.S. regulators and announced job cuts last month.
Crypto's crime saga rolls on
This week, regulators in crypto seemingly had the upper hand over bad actors. The industry heaved a sigh of relief after it was revealed that Randell Carter, founder of My Big Coin, had been convicted for defrauding victims with his sham company. He faces up to 30 years in jail, but his attorney remains adamant about his innocence.
Finland's custom service has sold a large chunk of its Bitcoin holdings seized from drug busts. The Finnish Finance Minister revealed that the country will donate a portion of the proceeds to war-torn Ukraine running into "tens of millions."
While law enforcement reigned supreme this week, hackers managed to flip over 300 NFTs for $400,000 following a phishing-style attack on the Premint website. CertiK noted that collectibles like Bored Ape Yacht Club, Otherside, and Goblintown were among those affected.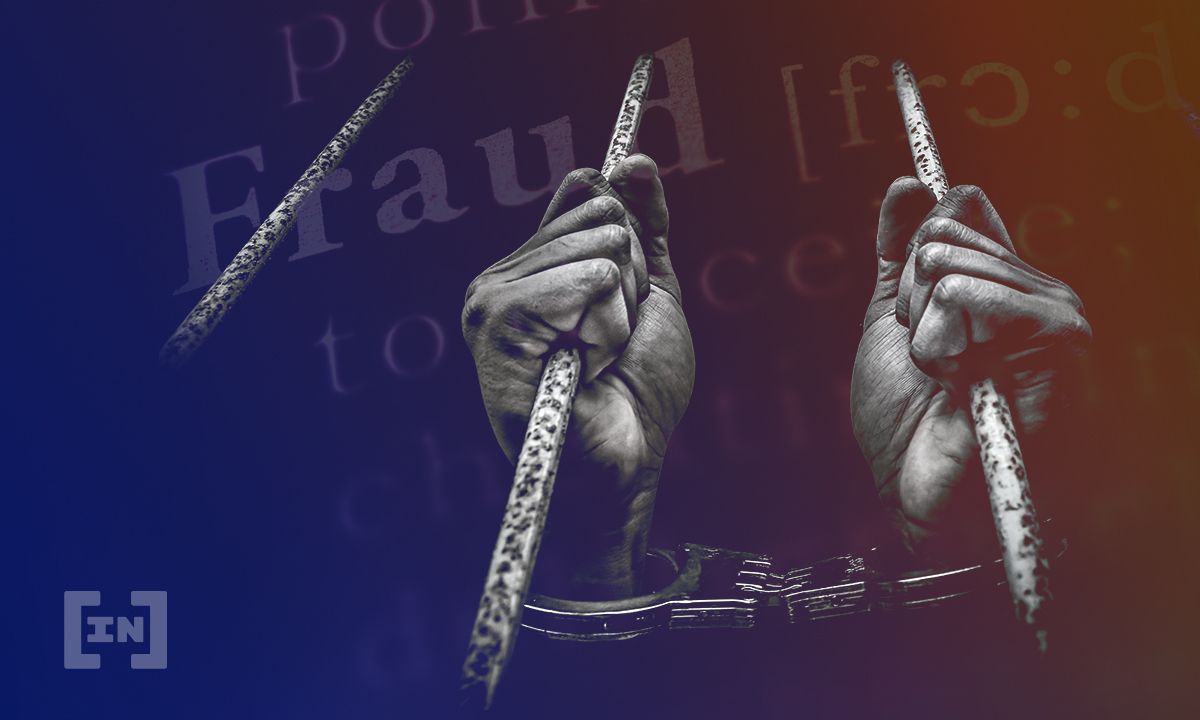 Dwindling interest in cryptocurrencies
Tesla stunned crypto enthusiasts with the groundbreaking announcement that it had sold 75% of its Bitcoin holdings. The move dampened the asset's recovery and elicited widespread condemnation from pundits in the space.
Zip, a BNPL firm, has revealed that it will be deprioritizing its cryptocurrency offerings while shifting its focus on its European and American businesses. The Australian firm cited the unfavorable conditions in crypto as a core reason for its waning interest in the ecosystem.
Apathy for blockchain technology has spread to Nigerian banks, as they remain slow to adopt central bank digital currencies (CBDCs). Godwin Emefiele, governor of the country's apex bank, blamed the lenders for their fears of losing revenue at the expense of financial inclusion.
The return of the fallen
A number of troubled cryptocurrency firms are trying to make a brave return to the scene. Celsius has earned approval to build a mining facility as plans for restructuring have been put in motion.
Embattled Vauld has filed an application to the courts for protection against creditors since it halted withdrawals. The move was designed to enable the company "buy time and breathing space" to look for funding sources or restructure its business.
For Voyager, FTX has submitted a proposal designed to help its users recoup their funds through the exchange. Under the new offering, Voyager customers can open a new account on FTX and will receive an opening cash balance that is equivalent to their claims.
Founders of Three Arrows Capital broke their silence to express regret over their firm's implosion, saying that they never pulled out funds before the collapse. Both Kyle Davies and Su Zhu claim that the reason for their disappearance is a result of death threats from disgruntled investors.
Zipmex joined the list of crypto firms to have halted withdrawals for their customers, citing loan defaults of key business partners and unfavorable market conditions. The exchange had large exposures to both Babel Finance and Celsius, but its CEO has stated that it will write off its $5 million exposure to Celsius.
Regulating crypto's jagged terrain
The Bank of Central African States has urged member countries to create a uniform digital currency for the region. The creation of a collective CBDC for the region is thought to improve financial inclusion and modernize payment systems, but the financial regulator remains opposed to Bitcoin as legal tender.
In the U.K., the new Treasury Minister has proposed a new wave of regulations for stablecoins. The bill faces a stern test in the House of Lords and the House of Parliament.
The U.S. Securities and Exchange Commission (SEC) was blasted by Senator Tom Emmer for operating outside its jurisdiction in an attempt to regulate the crypto industry. Emmer accused the Commission of carrying out industry sweeps and carrying out "extrajudicial requests" that are not under the purview of the body.
Disclaimer
All the information contained on our website is published in good faith and for general information purposes only. Any action the reader takes upon the information found on our website is strictly at their own risk.
We only source and collect valueable knowledge and information and do display it for public good (under the freedom of information act)
All image + text copyrights belong to their respectful owner, we do NOT claim any rights over those.
US Treasury Sanctions Hit Russian Arms Dealer's Crypto Wallets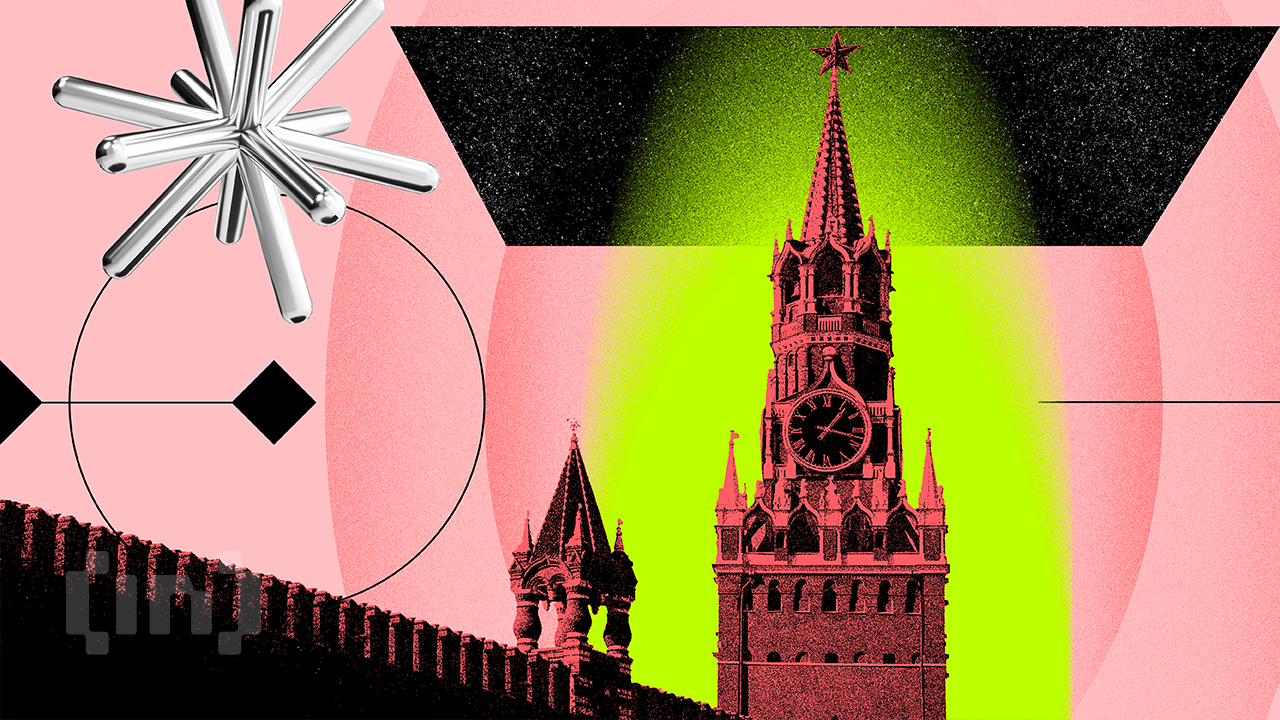 The U.S. Department of the Treasury's Office of Foreign Assets Control (OFAC) has imposed full blocking sanctions on 22 individuals and entities across several countries, including Russia and Cyprus, as part of its sanctions evasion network that supports Russia's military-industrial complex.
The sanctions were imposed under Executive Order 14024 and are part of the U.S.'s strategy to target sanctions evasion globally, close key channels, and limit Russia's access to revenue for its war in Ukraine.
US Treasury Goes After Russian Arms Dealer's Cryptos
The U.S. Treasury's sanctions were imposed by the Russian Elites, Proxies, and Oligarchs (REPO) Task Force, a multilateral effort to identify, freeze, and seize assets of sanctioned Russians worldwide. This task force leverages information from international REPO partners and key data from Treasury's Financial Crimes Enforcement Network (FinCEN) to share information, track Russian assets, and sever Russian proxies from the international financial system.
The REPO Task Force aims to maximize the impact of multilateral sanctions while preventing opportunities for Russia to evade or circumvent U.S. and partner sanctions.
The primary target of the sanctions is a Russian sanctions evasion network led by Russia and Cyprus-based arms dealer Igor Zimenkov and his son Jonatan Zimenkov. The Zimenkov network has been involved in projects related to Russia's defense capabilities, including supplying a Russian company with high-tech devices after Russia's full-scale invasion of Ukraine. They have also supported sanctioned state-owned Russian defense entities, Rosoboroneksport OAO and State Corporation Rostec, which are critical components of Russia's military-industrial complex.
Igor and Jonatan Zimenkov have worked closely together to enable Russian defense sales to third-party governments and have engaged directly with Rosoboroneksport's potential clients to facilitate sales of Russian defense material. Igor Zimenkov has also supported the Belarusian military-industrial complex by enabling the sales efforts of State Owned Foreign Trade Unitary Enterprise Belspetsvneshtechnika in Latin America.
Today, Igor Zimenkov was designated for operating in the defense and related materiel sector of the Russian Federation economy, while Jonatan Zimenkov was designated for having materially assisted, sponsored, or provided financial, material, or technological support for Igor Zimenkov, Rosoboroneksport, and other sanctioned entities.
The Zimenkov network used front companies to funnel money and maintain a lawful appearance. Singapore-based Zimenkov network shell company Asia Trading & Construction PTE Limited and its director, Serena Bee Lin Ng, have sold helicopters to clients in Africa on behalf of the Zimenkov network. Additionally, Cyprus-based Zimenkov network shell company Lobster Management Limited and its director, Mikhail Petrov, have facilitated sanctions evasion by providing support to sanctioned entities.
The Treasury's OFAC continues to work with its international partners to coordinate information sharing and enforcement and to travel the world in pursuit of sanctions evasion. The sanctions imposed today are a clear signal to Russia and its military-industrial complex that the U.S. and its partners are committed to tightening sanctions enforcement and preventing the evasion of international sanctions.
Disclaimer
BeInCrypto has reached out to company or individual involved in the story to get an official statement about the recent developments, but it has yet to hear back.
We only source and collect valueable knowledge and information and do display it for public good (under the freedom of information act)
All image + text copyrights belong to their respectful owner, we do NOT claim any rights over those.
Digital Wallet Growth Will Enable More Closed-Loop Transactions
Crypto and fintech investment firm Ark Invest has made bold predictions about digital wallets, estimating that more than half the world will soon be using at least one.
In its Jan. 31 'Big Ideas 2023' research report, Ark Invest revealed that digital wallet global population penetration is currently 40%. This equates to around 3.2 billion users, the firm added.
However, the research suggests that the number of online wallet users will increase at an annual rate of 8%. The firm predicted that this will result in a global population penetration of 65% by 2030:
"Having onboarded billions of consumers and millions of merchants, digital wallets could transform the economics associated with traditional payment transactions, saving them nearly $50 billion in costs."
It also noted that digital wallets were gaining market share in online and offline transactions. Cash is definitely in decline, accelerated by government initiatives to go digital, as recently seen in Nigeria.

Digital Wallet Growth to Continue
Ark reported that digital wallets were scaling faster than accounts at traditional financial institutions. Furthermore, U.S. digital wallet adoption rebounded in 2022, surpassing previous highs following a COVID-induced dip.
The firm estimates that U.S. digital wallet users will increase by 7% annually during the next eight years. This will be a growth of around 160 million in 2022 to more than 260 million by the end of the decade.

Furthermore, online wallets are enabling "closed-loop" ecosystems. This is where consumers and merchants can transact directly, cutting out the middleman. 
"Digital wallets are onboarding millions of merchants to platforms that enable direct consumer-merchant transactions that disintermediate traditional financial institutions," it noted.
In this closed-loop environment, wallet providers capture more value per transaction, enabling savings to be shared with merchants and consumers.

Additionally, Ark noted that closed-loop transactions could boost the margin structure of wallet providers.
It used Block Inc. (formerly Square) as an example, stating that it paid around 60% of customer transaction fees to third parties in 2022. The fees were paid for interchange, assessment, processing, and bank settlement fees. Block's net take rate could more than double if customers transacted directly with merchants.

Closed Loop Transactions Could Top 50%
Finally, Ark predicted that these closed-loop transactions could account for over 50% of digital payments by 2030.
It used China as an example where wallets and merchants are largely internal or domestic only.

In conclusion, digital wallet growth is set to continue. Cutting out the intermediary which they facilitate is beneficial to both the consumer and merchant.
Disclaimer
BeInCrypto has reached out to company or individual involved in the story to get an official statement about the recent developments, but it has yet to hear back.
We only source and collect valueable knowledge and information and do display it for public good (under the freedom of information act)
All image + text copyrights belong to their respectful owner, we do NOT claim any rights over those.
Strike Launches Lightning Remittances in the Philippines
Bitcoin fintech giant Strike rolled out its Lightning Network money transfer service Send Globally in the Philippines, a $35 billion remittance market.
Send Globally launched in the Southeast Asian country on Jan. 31, 2023, enabling businesses and tourists to receive international money transfers in the Philippine peso. The country receives $35 billion in remittances globally.
How Strike's Send Globally Service Works
"Remittances are a broken system and Strike delivers an incredibly empowering experience for people to send money around the world in nearly an instant," Strike CEO Jack Mallers said.
According to a press release, Strike's remittance service converts a sender's fiat into Bitcoin and sends the Bitcoin to a Strike partner in the destination country using the Lightning Network, which in the case of the Philippines, is Pouch.ph. Pouch.ph then converts the Bitcoin to the recipient's fiat currency and credits their bank or mobile money account, with Strike shielding both parties from the tax implications of handling Bitcoin directly.
Bitcoin's Lightning Network is a layer-two solution on the Bitcoin blockchain that allows micropayments between nodes over a payment channel. Unlike traditional payment networks, Lightning's low fees enable almost zero-cost remittances.
Recently, Mallers announced a trial to bring Bitcoin Lightning Network payments to retailers through a partnership with Fiserv's point-of-sale solution Clover Commerce. The trial allows any application with Lightning capability to pay Bitcoin for goods and services at Clover merchants.
Philippine Smartphone and Internet Adoption Auger Well for Strike
Send Globally rolled out to Strike users in Ghana, Nigeria, and Kenya on Dec. 6, 2022, where it has reportedly gained rapid traction.
However, mainstream adoption in the Philippines will depend heavily on network effects, driven by smartphone and internet penetration.
According to Statista, the number of smartphone users will increase from 85 million in 2022 to 87 million by 2023. Additionally, forecasts suggest smartphone users will increase to 91.5 million in 2025, representing roughly 83% of the island nation's population.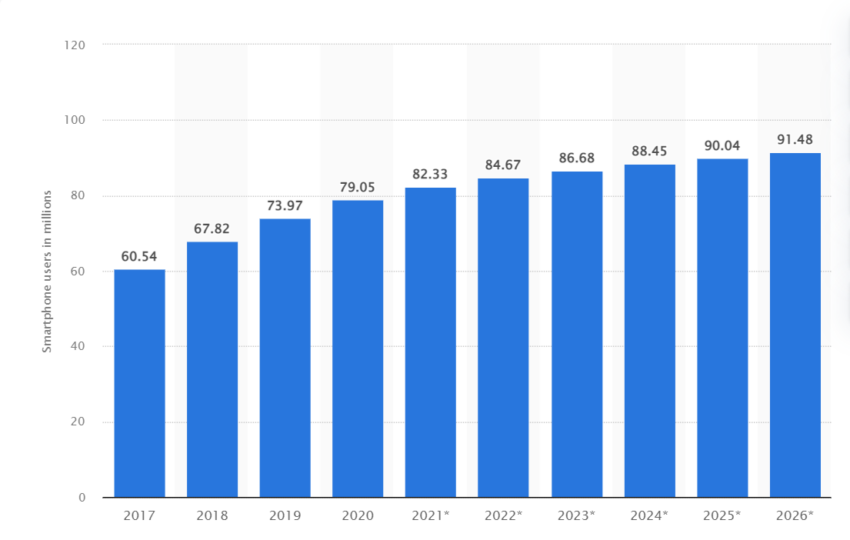 Additionally, Statista predicts that about three-quarters of the population will have internet access by the end of 2023. Growing internet access increases the chance of Strike's success, since it helped drive adoption of crypto game Axie Infinity.
For Be[In]Crypto's latest Bitcoin (BTC) analysis, click here.
Disclaimer
BeInCrypto has reached out to company or individual involved in the story to get an official statement about the recent developments, but it has yet to hear back.
We only source and collect valueable knowledge and information and do display it for public good (under the freedom of information act)
All image + text copyrights belong to their respectful owner, we do NOT claim any rights over those.