Nigeria to Regulate Crypto to Align with Global Practices
Nigeria plans to regulate cryptocurrency to be up to date with global practices. The African nation once banned the trading of crypto in 2021.
The Nigerian government might amend the Investment and Securities Bill 2007 to allow the recognition of cryptocurrency as capital for investment, according to the Punch report. The Central Bank of Nigeria (CBN) banned banks from facilitating crypto trades or serving crypto users in 2021.
Nigeria to Regulate Crypto to Stay up to Date With Global Practices 
Ibrahim Babangida, in an interview, mentioned that Nigeria must flow with global economic innovations. He is the former President of Nigeria and the current chairman of the House of Representatives Committee on Capital Markets and Institutions.
"We need an efficient and vibrant capital market in Nigeria. For us to do that, we have to be up to date with global practices. In recent times, there are a lot of changes within the capital market, especially with the introduction of digital currencies," the chairman commented.
The community celebrates and believes it is time for the world of finance to step up its game.
Crypto Popular in Nigeria Despite the ban.
Nigeria banned trading cryptocurrencies in 2021. Despite the ban, the country ranks second highest in the search term "Bitcoin," after El Salvador. 
According to a BloombergOpinion source, Nigeria has the third highest crypto transactions in the world, with 56% of its adult population participating in the transactions.
Additionally, 20% of Nigeria's Internet user has exposure to crypto. Due to such popularity, the CBN could not contain the crypto ban. 
Ibrahim Babangida said, "They are digital. That is why – if you remember – when cryptocurrency was initially banned in Nigeria, the CBN discovered that most of these investors don't even use local accounts. So, they are not within the jurisdiction of the CBN. Because they are not using local accounts, there is no way the CBN can check them."
Due to such reasons, they find it needful to review the Act and regulate cryptocurrencies. However, he further clarified that "It is not about lifting of the ban, we are looking at the legality."
Got something to say about the Nigeria crypto regulations or anything else? Write to us or join the discussion on our Telegram channel. You can also catch us on Tik Tok, Facebook, or Twitter.
For BeInCrypto's latest Bitcoin (BTC) analysis, click here
Disclaimer
BeInCrypto has reached out to company or individual involved in the story to get an official statement about the recent developments, but it has yet to hear back.
We only source and collect valueable knowledge and information and do display it for public good (under the freedom of information act)
All image + text copyrights belong to their respectful owner, we do NOT claim any rights over those.
Are CBDCs the Future of Money or Just a Pipe Dream?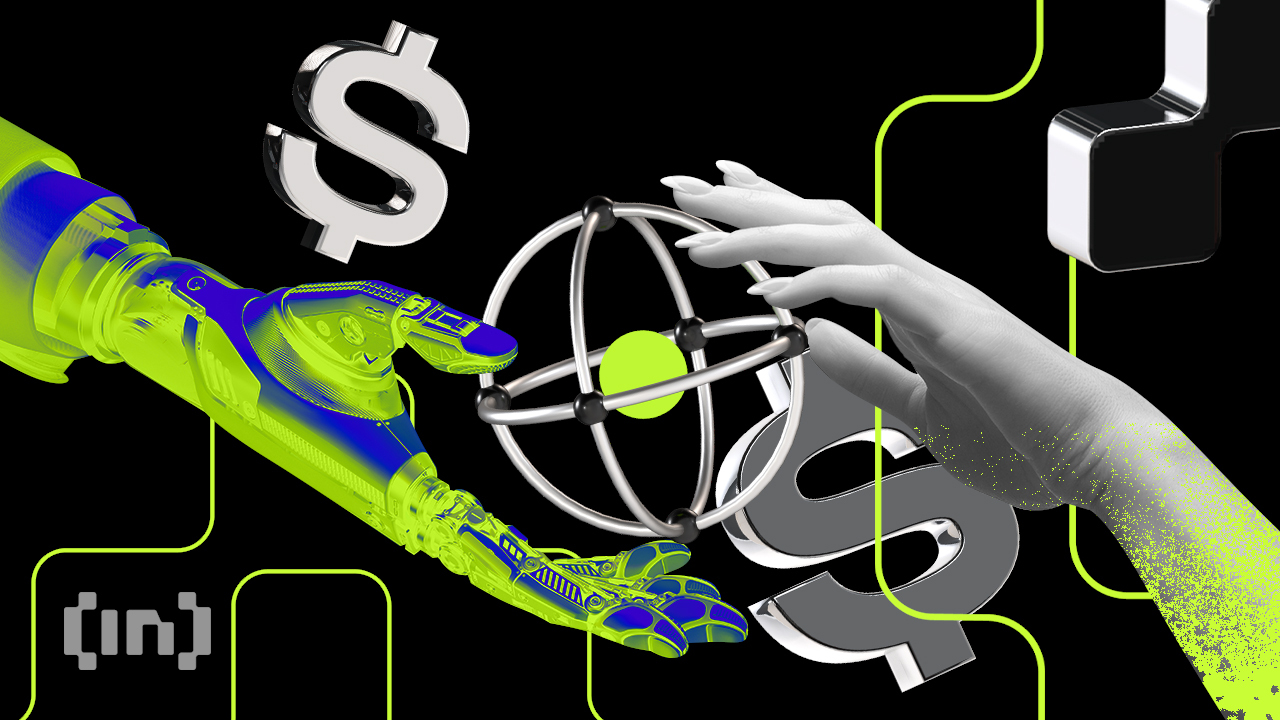 Central Bank Digital Currencies are often touted as the future of money. They scare some and excite others. What's the truth?
According to the Atlantic Council CBDC tracker, 114 countries, representing over 95 percent of global GDP, are exploring a CBDC. 11 countries, including Nigeria and the Bahamas, have already launched theirs. China is currently piloting a system that will expand to the entire country this year.
The Bank of Finland introduced the Avant smart card in 1993, intended to work as an electronic form of cash. Even though the Finnish government eventually abandoned the project in the early 2000s, it is widely considered the world's first CBDC.
Their appeal for central governments is obvious: they give central banks — the issuers of currency — an electronic version for them to monitor and control. For vendors, they offer a way of sending and receiving payments that are near instantaneous and do not require an intermediary like a commercial bank.
Currently, when we pay for a good or service, we rely on intermediaries to handle the transaction. Card payments, mobile money, and electronic transfers all require them. A CBDC would be a peer-to-peer exchange, similar to exchanging banknotes or sending BTC or ETH.
Put simply, CBDCs will be the digital equivalent of a digital banknote or coin. 
Project Icebreaker, a collaboration between the central banks of Israel, Sweden, and Norway and the BIS Innovation Center, is currently at work on an interoperable CBDC system that will allow different CBDCs to interact across borders. Experts agree that widespread use of this technology is only a few years away.
The crypto community has other ideas, and it's easy to see why. 
The crypto community was founded on a series of clear ideas and principles. One that centralized financial institutions, like the banks that caused the Great Recession, had too much power. (And the power they did have, they often misused.) Two, other centralized institutions (like governments) also had too much power. And three, that individuals had a right to operate in society without both of their oversight. You can sum it up in three words: decentralization, freedom, and privacy.
Therein lies the rub. CBDCs, as they are currently envisaged, do not offer the same degree of privacy as cash or certain cryptocurrencies. In theory, central banks would have access to all transaction data. Whilst most blockchains make all transactions traceable, they are not tied to your real-world identity.
We are unlikely to get ever a truly private CBDC, says Hugo Volz Oliveira, Secretary and founding member at New Economy Institute. "The current forms of digital money aren't private by design, and CBDC won't be too. Only cash and some privacy-focused cryptocurrencies are truly anonymous – and even then, one must always be careful if they are expecting their use of money to be private. More worryingly, CBDCs can be used to sanction individuals without the cooperation of the judicial system."
Legendary cryptographer David Chaum (known as the 'Godfather of Privacy') announced last year that he is working on a privacy-protecting CBDC with the Swiss National Bank (SNB.) BeInCrypto understands that he has been working on this project for some years. The concept has been outlined in a joint research paper by Chaum and Thomas Moser from the SNB.
According to the announcement, the technology will also be quantum-resistant. So, nothing to worry about, then?
Why Not Just Stablecoins?
For many critics of CBDC, there is a perfectly good option waiting in the wings. Although they are intended for a different purposes, a successful stablecoin offers the same value as the fiat currency it imitates. Both are used as a store of value and to facilitate cross-border exchange, but one is regulated by a central authority.
"As long as the regulatory environment remains favorable for private stablecoins like Circle (USDC), there is no reason we necessarily need CBDCs. I also think it's more "American" (and thus likely) for the U.S. Government to strongly regulate a private industry than to compete with it directly, and the same goes for stablecoins," says Adam Miller, CEO of MIDAO.
Whilst the direction of travel looks clear, not everyone is convinced we will end up in a world of universal CBDC use. "I think it's more likely that governments will make their currency systems more and more digital (but still centralized/federated), as the U.S. has been doing for years and continues to do, but not go as far as launching CBDCs that are truly censorship resistant or having other qualities of real blockchains," continues Miller. 
Wholesale Use of CBDCs
Research by the IMF states that another benefit of CBDC is its ability to reduce carbon emissions. However, the greatest benefit of CBDC is almost certainly its efficiency and its ability to reduce friction in payments. 
In use cases where individual privacy is less of a concern, the technology could come into its own. In particular, when banks and other financial institutions have to transact with each other.
"However, if we're talking about wholesale CBDC—used for settlement between financial institutions—then there are some interesting pros," continues Oliveira. "Namely efficiency and savings which result from the digital transformation of processes which are still largely bureaucratic and manual. These wouldn't fundamentally change the current system nor make retail banks irrelevant." 
At the time of writing, eight countries are working on a wholly wholesale CBDC. Twenty-one countries intend to use CBDCs for retail and wholesale purposes, including the U.S., China, India, and Australia.
Disclaimer
All the information contained on our website is published in good faith and for general information purposes only. Any action the reader takes upon the information found on our website is strictly at their own risk.
We only source and collect valueable knowledge and information and do display it for public good (under the freedom of information act)
All image + text copyrights belong to their respectful owner, we do NOT claim any rights over those.
US Treasury Sanctions Hit Russian Arms Dealer's Crypto Wallets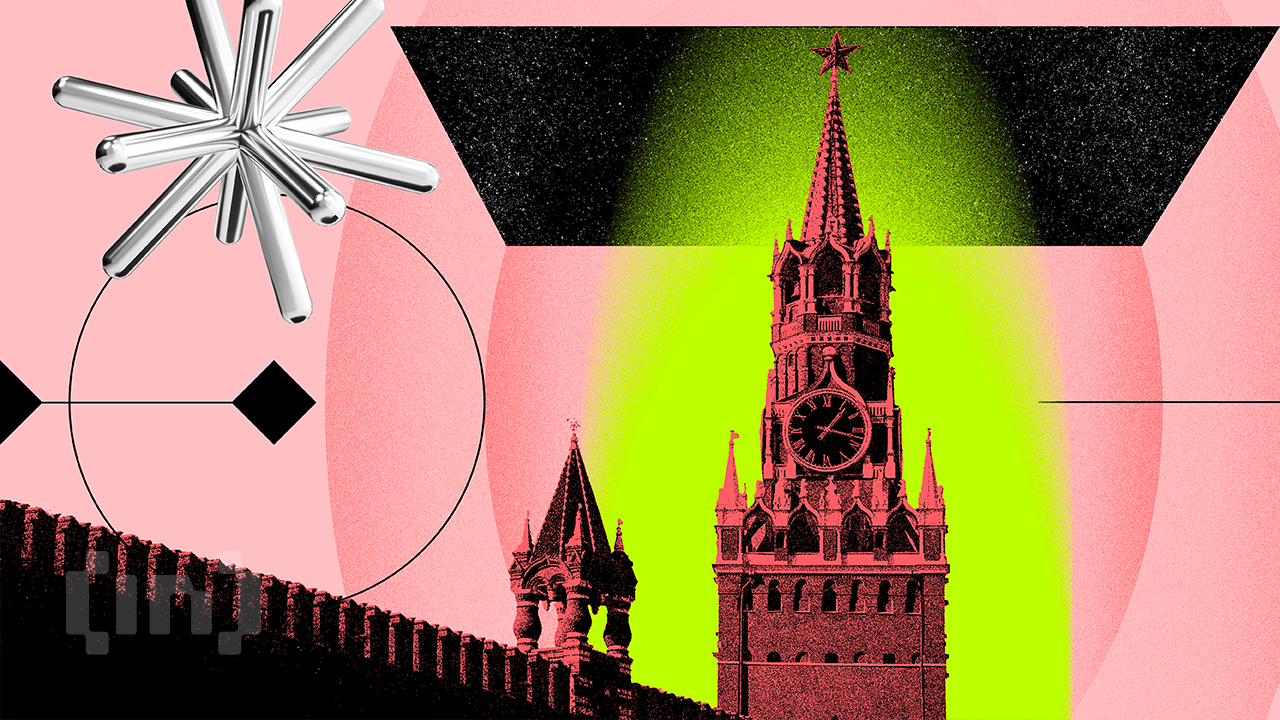 The U.S. Department of the Treasury's Office of Foreign Assets Control (OFAC) has imposed full blocking sanctions on 22 individuals and entities across several countries, including Russia and Cyprus, as part of its sanctions evasion network that supports Russia's military-industrial complex.
The sanctions were imposed under Executive Order 14024 and are part of the U.S.'s strategy to target sanctions evasion globally, close key channels, and limit Russia's access to revenue for its war in Ukraine.
US Treasury Goes After Russian Arms Dealer's Cryptos
The U.S. Treasury's sanctions were imposed by the Russian Elites, Proxies, and Oligarchs (REPO) Task Force, a multilateral effort to identify, freeze, and seize assets of sanctioned Russians worldwide. This task force leverages information from international REPO partners and key data from Treasury's Financial Crimes Enforcement Network (FinCEN) to share information, track Russian assets, and sever Russian proxies from the international financial system.
The REPO Task Force aims to maximize the impact of multilateral sanctions while preventing opportunities for Russia to evade or circumvent U.S. and partner sanctions.
The primary target of the sanctions is a Russian sanctions evasion network led by Russia and Cyprus-based arms dealer Igor Zimenkov and his son Jonatan Zimenkov. The Zimenkov network has been involved in projects related to Russia's defense capabilities, including supplying a Russian company with high-tech devices after Russia's full-scale invasion of Ukraine. They have also supported sanctioned state-owned Russian defense entities, Rosoboroneksport OAO and State Corporation Rostec, which are critical components of Russia's military-industrial complex.
Igor and Jonatan Zimenkov have worked closely together to enable Russian defense sales to third-party governments and have engaged directly with Rosoboroneksport's potential clients to facilitate sales of Russian defense material. Igor Zimenkov has also supported the Belarusian military-industrial complex by enabling the sales efforts of State Owned Foreign Trade Unitary Enterprise Belspetsvneshtechnika in Latin America.
Today, Igor Zimenkov was designated for operating in the defense and related materiel sector of the Russian Federation economy, while Jonatan Zimenkov was designated for having materially assisted, sponsored, or provided financial, material, or technological support for Igor Zimenkov, Rosoboroneksport, and other sanctioned entities.
The Zimenkov network used front companies to funnel money and maintain a lawful appearance. Singapore-based Zimenkov network shell company Asia Trading & Construction PTE Limited and its director, Serena Bee Lin Ng, have sold helicopters to clients in Africa on behalf of the Zimenkov network. Additionally, Cyprus-based Zimenkov network shell company Lobster Management Limited and its director, Mikhail Petrov, have facilitated sanctions evasion by providing support to sanctioned entities.
The Treasury's OFAC continues to work with its international partners to coordinate information sharing and enforcement and to travel the world in pursuit of sanctions evasion. The sanctions imposed today are a clear signal to Russia and its military-industrial complex that the U.S. and its partners are committed to tightening sanctions enforcement and preventing the evasion of international sanctions.
Disclaimer
BeInCrypto has reached out to company or individual involved in the story to get an official statement about the recent developments, but it has yet to hear back.
We only source and collect valueable knowledge and information and do display it for public good (under the freedom of information act)
All image + text copyrights belong to their respectful owner, we do NOT claim any rights over those.
Digital Wallet Growth Will Enable More Closed-Loop Transactions
Crypto and fintech investment firm Ark Invest has made bold predictions about digital wallets, estimating that more than half the world will soon be using at least one.
In its Jan. 31 'Big Ideas 2023' research report, Ark Invest revealed that digital wallet global population penetration is currently 40%. This equates to around 3.2 billion users, the firm added.
However, the research suggests that the number of online wallet users will increase at an annual rate of 8%. The firm predicted that this will result in a global population penetration of 65% by 2030:
"Having onboarded billions of consumers and millions of merchants, digital wallets could transform the economics associated with traditional payment transactions, saving them nearly $50 billion in costs."
It also noted that digital wallets were gaining market share in online and offline transactions. Cash is definitely in decline, accelerated by government initiatives to go digital, as recently seen in Nigeria.

Digital Wallet Growth to Continue
Ark reported that digital wallets were scaling faster than accounts at traditional financial institutions. Furthermore, U.S. digital wallet adoption rebounded in 2022, surpassing previous highs following a COVID-induced dip.
The firm estimates that U.S. digital wallet users will increase by 7% annually during the next eight years. This will be a growth of around 160 million in 2022 to more than 260 million by the end of the decade.

Furthermore, online wallets are enabling "closed-loop" ecosystems. This is where consumers and merchants can transact directly, cutting out the middleman. 
"Digital wallets are onboarding millions of merchants to platforms that enable direct consumer-merchant transactions that disintermediate traditional financial institutions," it noted.
In this closed-loop environment, wallet providers capture more value per transaction, enabling savings to be shared with merchants and consumers.

Additionally, Ark noted that closed-loop transactions could boost the margin structure of wallet providers.
It used Block Inc. (formerly Square) as an example, stating that it paid around 60% of customer transaction fees to third parties in 2022. The fees were paid for interchange, assessment, processing, and bank settlement fees. Block's net take rate could more than double if customers transacted directly with merchants.

Closed Loop Transactions Could Top 50%
Finally, Ark predicted that these closed-loop transactions could account for over 50% of digital payments by 2030.
It used China as an example where wallets and merchants are largely internal or domestic only.

In conclusion, digital wallet growth is set to continue. Cutting out the intermediary which they facilitate is beneficial to both the consumer and merchant.
Disclaimer
BeInCrypto has reached out to company or individual involved in the story to get an official statement about the recent developments, but it has yet to hear back.
We only source and collect valueable knowledge and information and do display it for public good (under the freedom of information act)
All image + text copyrights belong to their respectful owner, we do NOT claim any rights over those.