Problems Nigerians Face With Bitcoin and Cryptocurrencies
Nigeria is ranked as Africa's largest country with the most crypto traders and ranks third globally. The country accounts for the largest volume of cryptocurrency transactions outside the United States. In the last six months, it has been recorded that about 35% of the Nigerian population has traded cryptocurrency.
As encouraging as these numbers may be, Nigeria, as an environment, has been very unfriendly to cryptocurrency and its related aspects. Last year, the Central Bank of Nigeria ordered all commercial banks and lenders to stop transactions or operations in cryptocurrencies, citing a significant threat to the country's financial system.
The ban on cryptocurrency in Nigeria was big negativity to the Nigerian youth, especially knowing that over 50 million of the population are involved in cryptocurrency. During this time, a lot of crypto trading platforms were shut down in the country. Also, many bank accounts suspected of dealing with cryptocurrency were locked, including their funds.
Even today (as of May 27, 2022), any bank transaction with a description or notes of "crypto," "bitcoin," "P2P," or any crypto-related words will be locked away alongside the account(s).
The unfriendly treatment of cryptocurrency in the country is alarming. In the plight of making a positive solution, the community led to adopting systems where crypto traders could trade cryptocurrency without involving the bank.
Top 4 Problems Nigerians Face When Dealing with Cryptocurrency
Where to Buy or Sell Cryptocurrencies
Today, finding the right crypto trading platform that works for you significantly can be frustrating. Many cryptocurrency exchanges came into existence to aid in safer cryptocurrency transactions in the country. In this plight, some fraudulent platforms were made in disguise to exploit money from crypto investors. How would Nigerian crypto traders know which platform is genuine or not? With some checklists for selecting the best crypto exchange in Nigeria, you will be given key guidelines on how to choose the best place to sell bitcoin in Nigeria.
Speed of Transactions
A fast crypto transaction is important as the speed of cryptocurrency may block. Most times, transactions take hours to complete. Ideally, crypto transactions on regular crypto trading platforms take between 10 minutes to one hour. Surprisingly, some take over 5 hours. However, a few crypto transactions can take less than five minutes, depending on the app. In cases where we need transactions done quickly, or we accept crypto payments for your business, how do we intend to confirm payment before allowing customers to take their products? Should the customer wait for hours?
The speed of transactions has been a damaging factor for most Nigerian crypto traders. This has been a reason why many Nigerian companies find it difficult to accept cryptocurrency as payment options for their businesses.
High and Inconsistent Fees
Crypto transaction fees are another issue many Nigerians face. To really compare the best options for you, you have to look at the fees before and after conversion. What are the withdrawal fees, processing fees, and receiving fees,… These fees cause a huge discouragement in crypto trading in the country.
Limitations
It is saddening that many Nigerian crypto traders cannot make transactions because many of these crypto trading apps have put some limits on how much they can withdraw, receive, buy or sell. This breaches the purpose of cryptocurrency. Cryptocurrency has made it easy for people to send money from one place to another without a barrier. Why should I not be able to receive my funds because it is below your limit for withdrawal?
Limitations have made many Nigerians lose interest in cryptocurrency or lose their cryptos.
These factors, alongside many others, have caused the trading of cryptocurrency in Nigeria very difficult.
How Breet Solves Some of the Issues Nigerians Face in Cryptocurrency
Breet is an OTC crypto exchange platform that allows users and businesses who simply want to receive crypto and get a flat equivalent of their coin to convert their crypto to cash money immediately.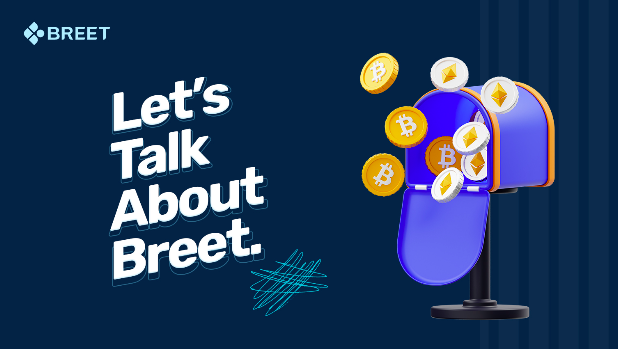 With Breet's over-the-counter system, you are saved from the hassle of boring explanations of what and how crypto works and tedious illustrations of cryptocurrency market charts. Breet enables users to securely convert and withdraw their crypto coin to cash money in less than five(5) minutes without the use of peer-to-peer trading or any third-party agent.
Breet is a revolutionary new way to convert and withdraw your crypto coin without the need for peer-to-peer trading or any third-party agent. With just one click, you can have cash money in hand within five minutes.
With Breet, you can sell your cryptocurrency in less than 5 minutes. This is an incredible feature on its own, meaning businesses can now accept cryptocurrencies as payment options without having their customers wait for hours to confirm payment.
Breet is also completely free. There are no hidden charges, no withdrawal fees, no processing fees and no receiving fees. There are zero charges with Breet. Breet's free usage solves the issue of high and inconsistent charges for many Nigerian crypto traders.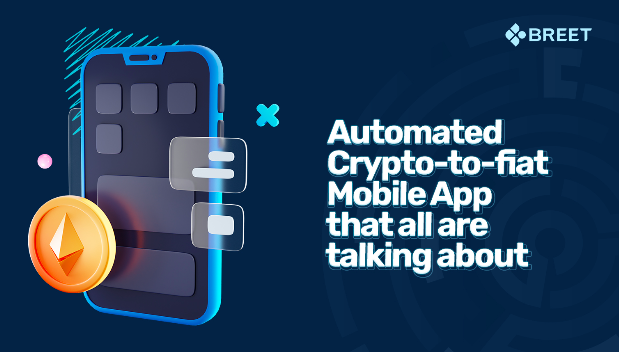 There is no limitation to how much you can receive or withdraw on Breet. You don't have to have about 10,000 Naira worth of cryptocurrency before you can withdraw. You can even withdraw as low as 100 Naira with Breet Exchange.
Breet is simple, free and certified. There is not much sugar coating to tell before believing that Breet is, arguably, the best crypto trading platform in Nigeria currently. The incredible reviews on the Breet app give perfect evidence.
What more do you need? If not, a crypto exchange that makes crypto transactions easy and makes people happy. You should become a Breet user by downloading Breet mobile app available on all Android and iPhone devices.
Remember being a crypto trader in Nigeria can be challenging. This is why it is important for you to learn more about cryptocurrency and the latest news by doing your own research.
We only source and collect valueable knowledge and information and do display it for public good (under the freedom of information act)
All image + text copyrights belong to their respectful owner, we do NOT claim any rights over those.
US Treasury Sanctions Hit Russian Arms Dealer's Crypto Wallets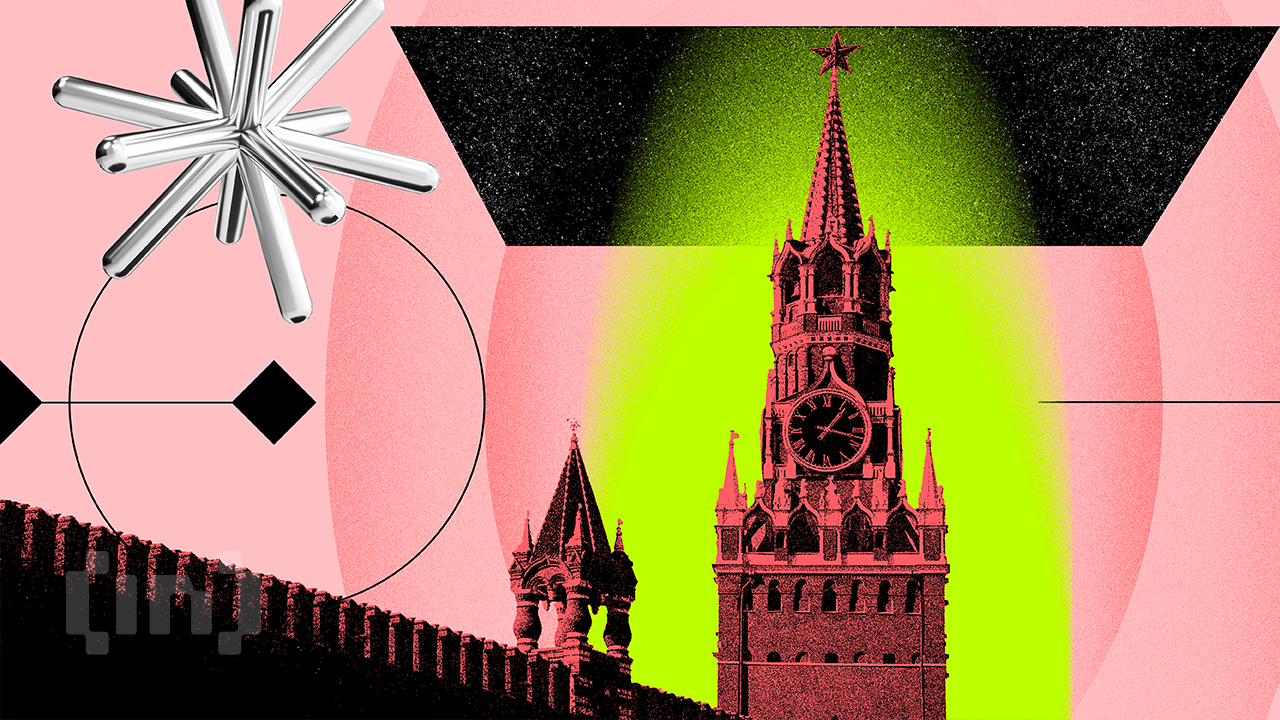 The U.S. Department of the Treasury's Office of Foreign Assets Control (OFAC) has imposed full blocking sanctions on 22 individuals and entities across several countries, including Russia and Cyprus, as part of its sanctions evasion network that supports Russia's military-industrial complex.
The sanctions were imposed under Executive Order 14024 and are part of the U.S.'s strategy to target sanctions evasion globally, close key channels, and limit Russia's access to revenue for its war in Ukraine.
US Treasury Goes After Russian Arms Dealer's Cryptos
The U.S. Treasury's sanctions were imposed by the Russian Elites, Proxies, and Oligarchs (REPO) Task Force, a multilateral effort to identify, freeze, and seize assets of sanctioned Russians worldwide. This task force leverages information from international REPO partners and key data from Treasury's Financial Crimes Enforcement Network (FinCEN) to share information, track Russian assets, and sever Russian proxies from the international financial system.
The REPO Task Force aims to maximize the impact of multilateral sanctions while preventing opportunities for Russia to evade or circumvent U.S. and partner sanctions.
The primary target of the sanctions is a Russian sanctions evasion network led by Russia and Cyprus-based arms dealer Igor Zimenkov and his son Jonatan Zimenkov. The Zimenkov network has been involved in projects related to Russia's defense capabilities, including supplying a Russian company with high-tech devices after Russia's full-scale invasion of Ukraine. They have also supported sanctioned state-owned Russian defense entities, Rosoboroneksport OAO and State Corporation Rostec, which are critical components of Russia's military-industrial complex.
Igor and Jonatan Zimenkov have worked closely together to enable Russian defense sales to third-party governments and have engaged directly with Rosoboroneksport's potential clients to facilitate sales of Russian defense material. Igor Zimenkov has also supported the Belarusian military-industrial complex by enabling the sales efforts of State Owned Foreign Trade Unitary Enterprise Belspetsvneshtechnika in Latin America.
Today, Igor Zimenkov was designated for operating in the defense and related materiel sector of the Russian Federation economy, while Jonatan Zimenkov was designated for having materially assisted, sponsored, or provided financial, material, or technological support for Igor Zimenkov, Rosoboroneksport, and other sanctioned entities.
The Zimenkov network used front companies to funnel money and maintain a lawful appearance. Singapore-based Zimenkov network shell company Asia Trading & Construction PTE Limited and its director, Serena Bee Lin Ng, have sold helicopters to clients in Africa on behalf of the Zimenkov network. Additionally, Cyprus-based Zimenkov network shell company Lobster Management Limited and its director, Mikhail Petrov, have facilitated sanctions evasion by providing support to sanctioned entities.
The Treasury's OFAC continues to work with its international partners to coordinate information sharing and enforcement and to travel the world in pursuit of sanctions evasion. The sanctions imposed today are a clear signal to Russia and its military-industrial complex that the U.S. and its partners are committed to tightening sanctions enforcement and preventing the evasion of international sanctions.
Disclaimer
BeInCrypto has reached out to company or individual involved in the story to get an official statement about the recent developments, but it has yet to hear back.
We only source and collect valueable knowledge and information and do display it for public good (under the freedom of information act)
All image + text copyrights belong to their respectful owner, we do NOT claim any rights over those.
Digital Wallet Growth Will Enable More Closed-Loop Transactions
Crypto and fintech investment firm Ark Invest has made bold predictions about digital wallets, estimating that more than half the world will soon be using at least one.
In its Jan. 31 'Big Ideas 2023' research report, Ark Invest revealed that digital wallet global population penetration is currently 40%. This equates to around 3.2 billion users, the firm added.
However, the research suggests that the number of online wallet users will increase at an annual rate of 8%. The firm predicted that this will result in a global population penetration of 65% by 2030:
"Having onboarded billions of consumers and millions of merchants, digital wallets could transform the economics associated with traditional payment transactions, saving them nearly $50 billion in costs."
It also noted that digital wallets were gaining market share in online and offline transactions. Cash is definitely in decline, accelerated by government initiatives to go digital, as recently seen in Nigeria.

Digital Wallet Growth to Continue
Ark reported that digital wallets were scaling faster than accounts at traditional financial institutions. Furthermore, U.S. digital wallet adoption rebounded in 2022, surpassing previous highs following a COVID-induced dip.
The firm estimates that U.S. digital wallet users will increase by 7% annually during the next eight years. This will be a growth of around 160 million in 2022 to more than 260 million by the end of the decade.

Furthermore, online wallets are enabling "closed-loop" ecosystems. This is where consumers and merchants can transact directly, cutting out the middleman. 
"Digital wallets are onboarding millions of merchants to platforms that enable direct consumer-merchant transactions that disintermediate traditional financial institutions," it noted.
In this closed-loop environment, wallet providers capture more value per transaction, enabling savings to be shared with merchants and consumers.

Additionally, Ark noted that closed-loop transactions could boost the margin structure of wallet providers.
It used Block Inc. (formerly Square) as an example, stating that it paid around 60% of customer transaction fees to third parties in 2022. The fees were paid for interchange, assessment, processing, and bank settlement fees. Block's net take rate could more than double if customers transacted directly with merchants.

Closed Loop Transactions Could Top 50%
Finally, Ark predicted that these closed-loop transactions could account for over 50% of digital payments by 2030.
It used China as an example where wallets and merchants are largely internal or domestic only.

In conclusion, digital wallet growth is set to continue. Cutting out the intermediary which they facilitate is beneficial to both the consumer and merchant.
Disclaimer
BeInCrypto has reached out to company or individual involved in the story to get an official statement about the recent developments, but it has yet to hear back.
We only source and collect valueable knowledge and information and do display it for public good (under the freedom of information act)
All image + text copyrights belong to their respectful owner, we do NOT claim any rights over those.
Strike Launches Lightning Remittances in the Philippines
Bitcoin fintech giant Strike rolled out its Lightning Network money transfer service Send Globally in the Philippines, a $35 billion remittance market.
Send Globally launched in the Southeast Asian country on Jan. 31, 2023, enabling businesses and tourists to receive international money transfers in the Philippine peso. The country receives $35 billion in remittances globally.
How Strike's Send Globally Service Works
"Remittances are a broken system and Strike delivers an incredibly empowering experience for people to send money around the world in nearly an instant," Strike CEO Jack Mallers said.
According to a press release, Strike's remittance service converts a sender's fiat into Bitcoin and sends the Bitcoin to a Strike partner in the destination country using the Lightning Network, which in the case of the Philippines, is Pouch.ph. Pouch.ph then converts the Bitcoin to the recipient's fiat currency and credits their bank or mobile money account, with Strike shielding both parties from the tax implications of handling Bitcoin directly.
Bitcoin's Lightning Network is a layer-two solution on the Bitcoin blockchain that allows micropayments between nodes over a payment channel. Unlike traditional payment networks, Lightning's low fees enable almost zero-cost remittances.
Recently, Mallers announced a trial to bring Bitcoin Lightning Network payments to retailers through a partnership with Fiserv's point-of-sale solution Clover Commerce. The trial allows any application with Lightning capability to pay Bitcoin for goods and services at Clover merchants.
Philippine Smartphone and Internet Adoption Auger Well for Strike
Send Globally rolled out to Strike users in Ghana, Nigeria, and Kenya on Dec. 6, 2022, where it has reportedly gained rapid traction.
However, mainstream adoption in the Philippines will depend heavily on network effects, driven by smartphone and internet penetration.
According to Statista, the number of smartphone users will increase from 85 million in 2022 to 87 million by 2023. Additionally, forecasts suggest smartphone users will increase to 91.5 million in 2025, representing roughly 83% of the island nation's population.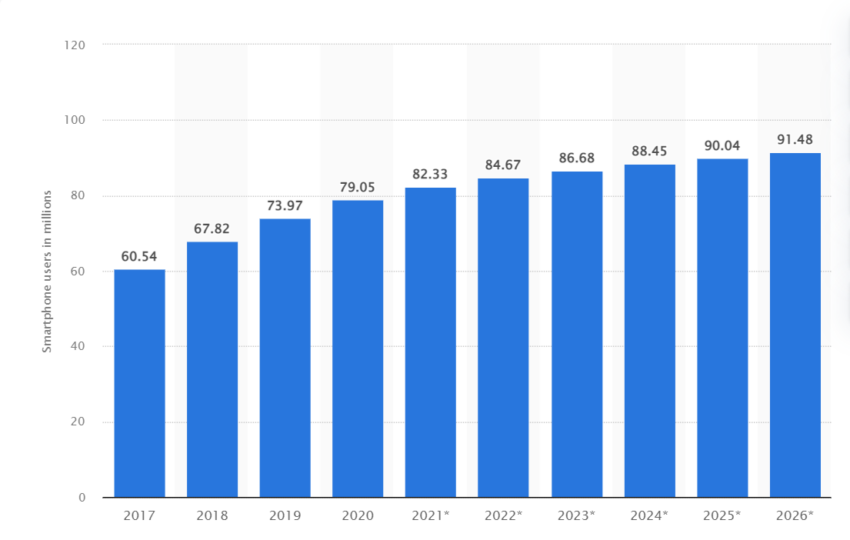 Additionally, Statista predicts that about three-quarters of the population will have internet access by the end of 2023. Growing internet access increases the chance of Strike's success, since it helped drive adoption of crypto game Axie Infinity.
For Be[In]Crypto's latest Bitcoin (BTC) analysis, click here.
Disclaimer
BeInCrypto has reached out to company or individual involved in the story to get an official statement about the recent developments, but it has yet to hear back.
We only source and collect valueable knowledge and information and do display it for public good (under the freedom of information act)
All image + text copyrights belong to their respectful owner, we do NOT claim any rights over those.