Venom Foundation And Iceberg Capital Start Venom Ventures Fund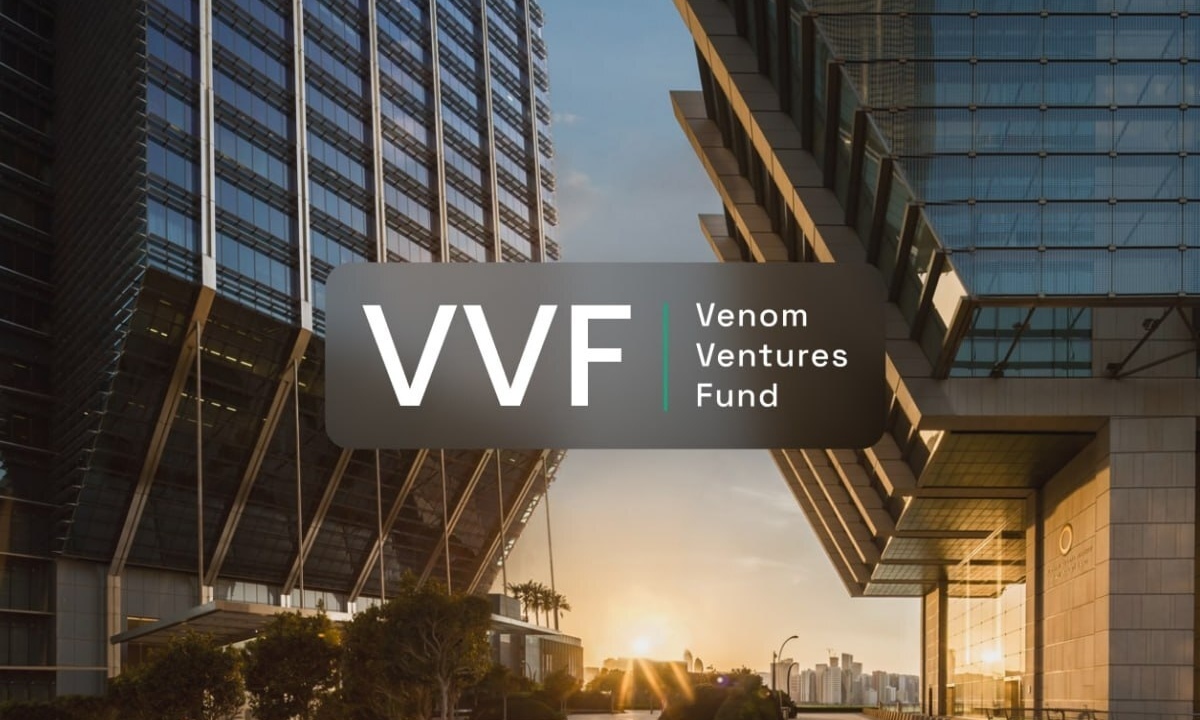 The Venom Ventures Fund will invest in innovative Web3 companies solving real-world problems using blockchain technology.
Venom Foundation, the first Layer-1 blockchain licensed and regulated by the Abu Dhabi Global Market (ADGM), and Iceberg Capital, an ADGM regulated investment manager, officially announce that they have partnered to launch a $1 billion venture fund called Venom Ventures Fund (VVF). 
The blockchain-agnostic fund will invest in innovative protocols and Web3 dApps, focusing on long-term trends such as payments, asset management, DeFi, banking services, and GameFi. It aims to become the leading supporter of the next-generation digital technologies and entrepreneurs.
Venom Ventures Fund (VVF) will leverage Iceberg Capital's network, expertise, and capabilities to offer incubation programs and access to an extensive industry network. Furthermore, it will assist the investee projects with marketing, exchange listing, technical, legal, and regulatory support. 
The fund's leadership team consists of some of the world's most experienced traditional finance and blockchain professionals; including Peter Knez, ex-CIO at BlackRock and Mustafa Kheriba, a seasoned and well-known investment professional with an impressive track record in the MENA region.
Mustafa has served on the Board of Directors of several financial services and insurance companies in the Middle-east and Europe.
Operated by Iceberg Capital, the fund will be investing in projects and teams from pre-seed to Series A rounds. It will strive to accelerate the adoption of blockchain, DeFi, and Web3 while generating long-term value for investors.
Mustafa Kheriba, the Executive Chairman of Iceberg Capital, said:
"We are thrilled to partner with Venom Foundation, launching their new $1 billion fund. Even though the blockchain industry is witnessing a steep correction in prices, we believe that builders will continue to build and innovate. With Venom Ventures, we will be providing financial, technical, and marketing support to the most promising teams and projects in Web3 space to help them bring their visions to life."
The Abu Dhabi Global Market (ADGM) is an international financial center and free zone that provides market participants with a world-class legal system and regulatory regime. Established and operated by ADGM regulated entities, Venom Ventures Fund (VVF) will be transparent and will adhere to the regulations. 
Peter Knez, Chairman of Venom Ventures, said:
"I am delighted to be a part of the launch of our new Venture Capital fund here in Abu Dhabi. I am excited to work with a team of experienced investment professionals and talented people from the crypto industry, and we are ready to allocate strategic investments in the most innovative web3 start-ups that are poised for mass adoption. Our mission is to transform digital asset management and make a lasting impact on the industry. Venom is the ideal platform for us to achieve this goal."
Venom Ventures Fund (VVF) leads the $20 million funding in Nümi Metaverse
The fund has made its first investment, leading Nümi Metaverse's $20 million funding round. Nümi Metaverse is a universal platform for creators, innovators, and followers. Nümi will launch its 'Visual Novel' in 2023, a mini-game experience with a range of special prizes for players.
Nümi will also launch VR metaverse by the end of this year, followed by a PC and mobile version in 2024. The Nümi investment showcases the fund's investment strategy. Developers and builders working on innovative Web3 projects are invited to apply for funding through the Venom Ventures Fund website.
About Iceberg Capital
Iceberg Capital Limited is regulated by FSRA as a Prudential Category 3C investment manager based in ADGM. Iceberg Capital is a fast-growing alternative asset management company that provides diversified investment management platforms that includes direct and private equity, venture capital, technology, and virtual assets.
Iceberg Capital also offers traditional asset management services such as investment portfolios in local and international markets, financial instruments (equities, ETFs, commodities, derivatives, etc), as well as specialized platforms for securities, and blockchain technology.
For more information about Iceberg Capital, visit: Website | LinkedIn
About Venom Foundation
Venom is the world's first regulated blockchain. The decentralized network operates under the jurisdiction of the ADGM, with a license to issue utility tokens. The ADGM is an oasis for investors and financial services firms, positioning Venom as the world's first compliant blockchain, affording authorities and enterprises the freedom to build, innovate, and scale.
A portfolio of in-house dApps and protocols has been developed on the Venom blockchain by various companies. It now harbors the potential to become a bridge for the adoption of CBDCs in the Middle East, North Africa, and worldwide.   
For more information about Venom Ventures, visit: Website  |  Twitter
For more information about Venom Foundation, visit: Website  |  Twitter
Disclaimer
All the information contained on our website is published in good faith and for general information purposes only. Any action the reader takes upon the information found on our website is strictly at their own risk.
We only source and collect valueable knowledge and information and do display it for public good (under the freedom of information act)
All image + text copyrights belong to their respectful owner, we do NOT claim any rights over those.
US Treasury Sanctions Hit Russian Arms Dealer's Crypto Wallets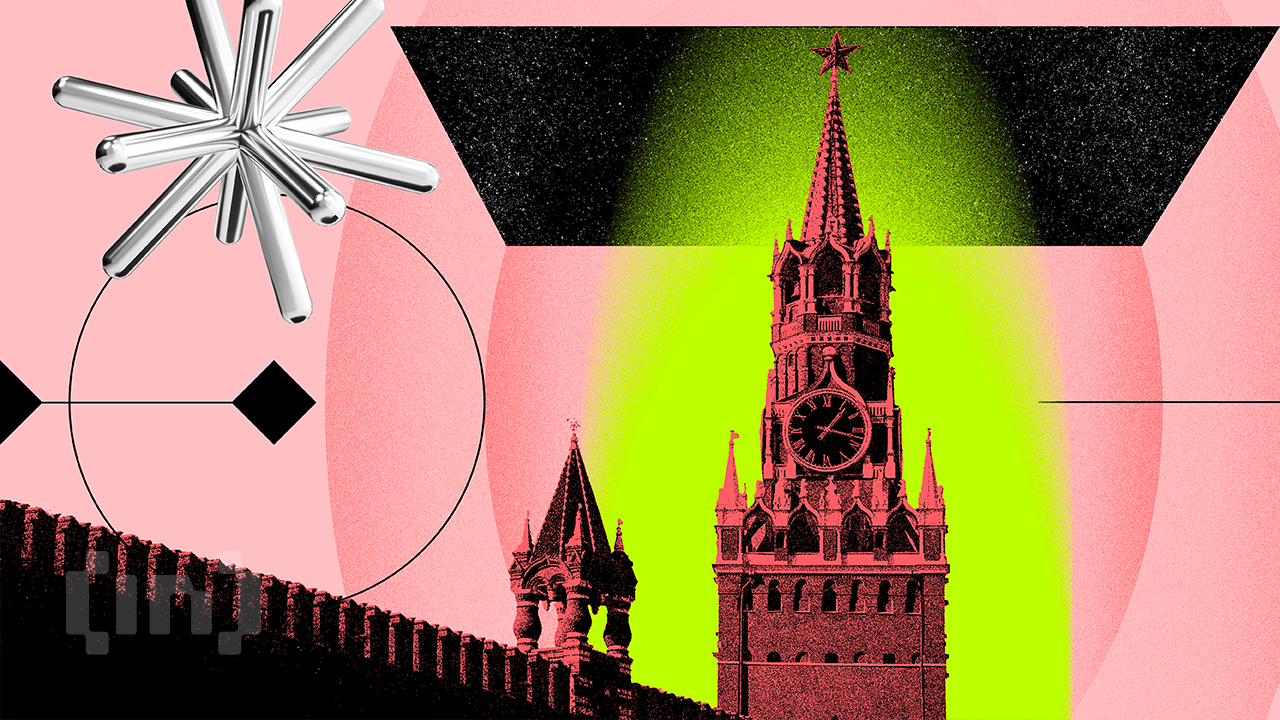 The U.S. Department of the Treasury's Office of Foreign Assets Control (OFAC) has imposed full blocking sanctions on 22 individuals and entities across several countries, including Russia and Cyprus, as part of its sanctions evasion network that supports Russia's military-industrial complex.
The sanctions were imposed under Executive Order 14024 and are part of the U.S.'s strategy to target sanctions evasion globally, close key channels, and limit Russia's access to revenue for its war in Ukraine.
US Treasury Goes After Russian Arms Dealer's Cryptos
The U.S. Treasury's sanctions were imposed by the Russian Elites, Proxies, and Oligarchs (REPO) Task Force, a multilateral effort to identify, freeze, and seize assets of sanctioned Russians worldwide. This task force leverages information from international REPO partners and key data from Treasury's Financial Crimes Enforcement Network (FinCEN) to share information, track Russian assets, and sever Russian proxies from the international financial system.
The REPO Task Force aims to maximize the impact of multilateral sanctions while preventing opportunities for Russia to evade or circumvent U.S. and partner sanctions.
The primary target of the sanctions is a Russian sanctions evasion network led by Russia and Cyprus-based arms dealer Igor Zimenkov and his son Jonatan Zimenkov. The Zimenkov network has been involved in projects related to Russia's defense capabilities, including supplying a Russian company with high-tech devices after Russia's full-scale invasion of Ukraine. They have also supported sanctioned state-owned Russian defense entities, Rosoboroneksport OAO and State Corporation Rostec, which are critical components of Russia's military-industrial complex.
Igor and Jonatan Zimenkov have worked closely together to enable Russian defense sales to third-party governments and have engaged directly with Rosoboroneksport's potential clients to facilitate sales of Russian defense material. Igor Zimenkov has also supported the Belarusian military-industrial complex by enabling the sales efforts of State Owned Foreign Trade Unitary Enterprise Belspetsvneshtechnika in Latin America.
Today, Igor Zimenkov was designated for operating in the defense and related materiel sector of the Russian Federation economy, while Jonatan Zimenkov was designated for having materially assisted, sponsored, or provided financial, material, or technological support for Igor Zimenkov, Rosoboroneksport, and other sanctioned entities.
The Zimenkov network used front companies to funnel money and maintain a lawful appearance. Singapore-based Zimenkov network shell company Asia Trading & Construction PTE Limited and its director, Serena Bee Lin Ng, have sold helicopters to clients in Africa on behalf of the Zimenkov network. Additionally, Cyprus-based Zimenkov network shell company Lobster Management Limited and its director, Mikhail Petrov, have facilitated sanctions evasion by providing support to sanctioned entities.
The Treasury's OFAC continues to work with its international partners to coordinate information sharing and enforcement and to travel the world in pursuit of sanctions evasion. The sanctions imposed today are a clear signal to Russia and its military-industrial complex that the U.S. and its partners are committed to tightening sanctions enforcement and preventing the evasion of international sanctions.
Disclaimer
BeInCrypto has reached out to company or individual involved in the story to get an official statement about the recent developments, but it has yet to hear back.
We only source and collect valueable knowledge and information and do display it for public good (under the freedom of information act)
All image + text copyrights belong to their respectful owner, we do NOT claim any rights over those.
Digital Wallet Growth Will Enable More Closed-Loop Transactions
Crypto and fintech investment firm Ark Invest has made bold predictions about digital wallets, estimating that more than half the world will soon be using at least one.
In its Jan. 31 'Big Ideas 2023' research report, Ark Invest revealed that digital wallet global population penetration is currently 40%. This equates to around 3.2 billion users, the firm added.
However, the research suggests that the number of online wallet users will increase at an annual rate of 8%. The firm predicted that this will result in a global population penetration of 65% by 2030:
"Having onboarded billions of consumers and millions of merchants, digital wallets could transform the economics associated with traditional payment transactions, saving them nearly $50 billion in costs."
It also noted that digital wallets were gaining market share in online and offline transactions. Cash is definitely in decline, accelerated by government initiatives to go digital, as recently seen in Nigeria.

Digital Wallet Growth to Continue
Ark reported that digital wallets were scaling faster than accounts at traditional financial institutions. Furthermore, U.S. digital wallet adoption rebounded in 2022, surpassing previous highs following a COVID-induced dip.
The firm estimates that U.S. digital wallet users will increase by 7% annually during the next eight years. This will be a growth of around 160 million in 2022 to more than 260 million by the end of the decade.

Furthermore, online wallets are enabling "closed-loop" ecosystems. This is where consumers and merchants can transact directly, cutting out the middleman. 
"Digital wallets are onboarding millions of merchants to platforms that enable direct consumer-merchant transactions that disintermediate traditional financial institutions," it noted.
In this closed-loop environment, wallet providers capture more value per transaction, enabling savings to be shared with merchants and consumers.

Additionally, Ark noted that closed-loop transactions could boost the margin structure of wallet providers.
It used Block Inc. (formerly Square) as an example, stating that it paid around 60% of customer transaction fees to third parties in 2022. The fees were paid for interchange, assessment, processing, and bank settlement fees. Block's net take rate could more than double if customers transacted directly with merchants.

Closed Loop Transactions Could Top 50%
Finally, Ark predicted that these closed-loop transactions could account for over 50% of digital payments by 2030.
It used China as an example where wallets and merchants are largely internal or domestic only.

In conclusion, digital wallet growth is set to continue. Cutting out the intermediary which they facilitate is beneficial to both the consumer and merchant.
Disclaimer
BeInCrypto has reached out to company or individual involved in the story to get an official statement about the recent developments, but it has yet to hear back.
We only source and collect valueable knowledge and information and do display it for public good (under the freedom of information act)
All image + text copyrights belong to their respectful owner, we do NOT claim any rights over those.
Strike Launches Lightning Remittances in the Philippines
Bitcoin fintech giant Strike rolled out its Lightning Network money transfer service Send Globally in the Philippines, a $35 billion remittance market.
Send Globally launched in the Southeast Asian country on Jan. 31, 2023, enabling businesses and tourists to receive international money transfers in the Philippine peso. The country receives $35 billion in remittances globally.
How Strike's Send Globally Service Works
"Remittances are a broken system and Strike delivers an incredibly empowering experience for people to send money around the world in nearly an instant," Strike CEO Jack Mallers said.
According to a press release, Strike's remittance service converts a sender's fiat into Bitcoin and sends the Bitcoin to a Strike partner in the destination country using the Lightning Network, which in the case of the Philippines, is Pouch.ph. Pouch.ph then converts the Bitcoin to the recipient's fiat currency and credits their bank or mobile money account, with Strike shielding both parties from the tax implications of handling Bitcoin directly.
Bitcoin's Lightning Network is a layer-two solution on the Bitcoin blockchain that allows micropayments between nodes over a payment channel. Unlike traditional payment networks, Lightning's low fees enable almost zero-cost remittances.
Recently, Mallers announced a trial to bring Bitcoin Lightning Network payments to retailers through a partnership with Fiserv's point-of-sale solution Clover Commerce. The trial allows any application with Lightning capability to pay Bitcoin for goods and services at Clover merchants.
Philippine Smartphone and Internet Adoption Auger Well for Strike
Send Globally rolled out to Strike users in Ghana, Nigeria, and Kenya on Dec. 6, 2022, where it has reportedly gained rapid traction.
However, mainstream adoption in the Philippines will depend heavily on network effects, driven by smartphone and internet penetration.
According to Statista, the number of smartphone users will increase from 85 million in 2022 to 87 million by 2023. Additionally, forecasts suggest smartphone users will increase to 91.5 million in 2025, representing roughly 83% of the island nation's population.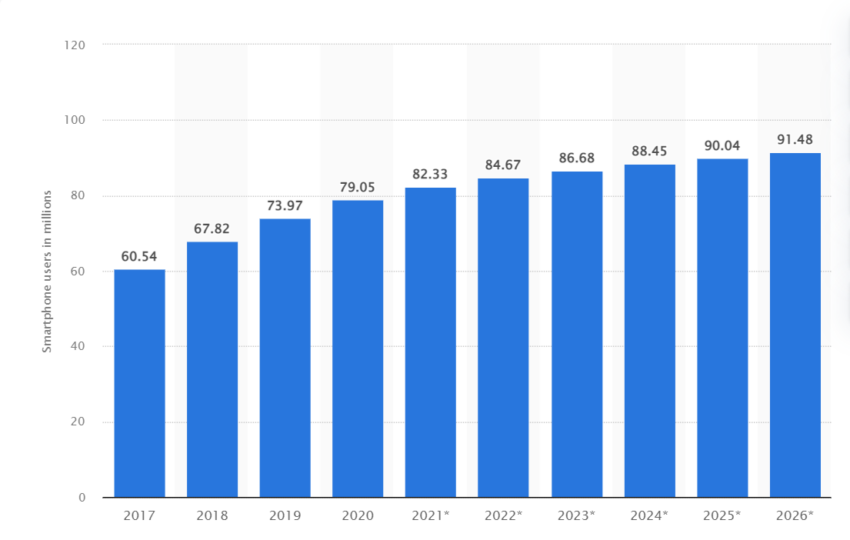 Additionally, Statista predicts that about three-quarters of the population will have internet access by the end of 2023. Growing internet access increases the chance of Strike's success, since it helped drive adoption of crypto game Axie Infinity.
For Be[In]Crypto's latest Bitcoin (BTC) analysis, click here.
Disclaimer
BeInCrypto has reached out to company or individual involved in the story to get an official statement about the recent developments, but it has yet to hear back.
We only source and collect valueable knowledge and information and do display it for public good (under the freedom of information act)
All image + text copyrights belong to their respectful owner, we do NOT claim any rights over those.